Often the most honest, reliable information about loan officers comes directly from homeowners, realtors or mortgage professionals. How can you be certain that I am the right person  to assist you through your home loan process? Don't take my word for it. Listen to the people who I've worked with and who have continually relied on me to secure a home loan for them or for their clients/buyers.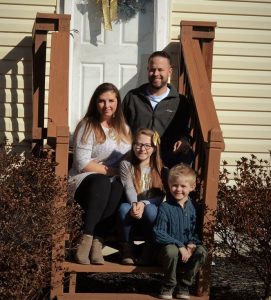 When purchasing our home, we were faced with numerous challenges and obstacles. Wanda at Primary Residential Mortgage was such a tremendous help. I don't know what we would have done without her. We purchased a foreclosure in need of extensive repair but unfortunately, we did not have an extensive wallet. Luckily, Wanda suggested a different type of mortgage that would include our repair costs. Wanda was extremely helpful and diligent through the exhaustive process of getting contractors and different bids. We were overwhelmed with all that had to be done but Wanda guided us through the entire process and made the seemingly endless and horrible experience of buying a foreclosure; a pleasant and "mostly painless" process. We couldn't have been happier with the service that our family received and would definitely go through Wanda and Primary Residential Mortgage again in the future.  (Eric and Amy Penley, homeowners)
We rece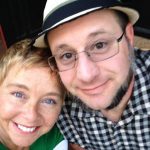 ntly did a cash out refinance to do some remodeling, and Wanda Hall and her team were really great to work with. They replied to emails/texts after business hours, they came to our house to sign the papers and they deposited our check for us so we wouldn't have to drive to Kingsport to pick it up! In general, they were awesome and Mike and I would highly recommend them.  (Angi and Mike Brandnan, homeowners)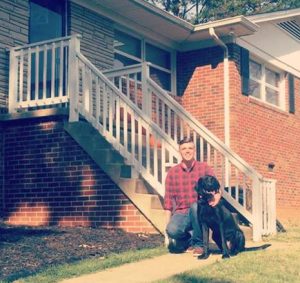 The decision to move to a new state, three hours away and purchase my first home was no easy task at 23. I am a registered nurse who was working night shift and was having a difficult time communicating with a large bank in the area. No one at the bank would take me seriously about purchasing a home until they talked to me over the phone and met with me in person. Which is easier said than done when you live 3 hours away, work nights, and had only been at a job in the area for 3 months. That is when a friend suggested Wanda. Immediately she was able to ease the nerves of a first time home buyer and was available, essentially 24/7. She allowed me to communicate via text and email. I was able to drop off all documents and only had to come in once we began the process of moving forward on a home. She worked with my schedule and came in at 7 AM after I got off work so I would not have to meet during the day. Wanda really went the extra mile to "hold my hand" during this process. I've now been living and loving my new home for about a year and a half and would not recommend anyone else to handle the loan process! – Dylan Hubbard
W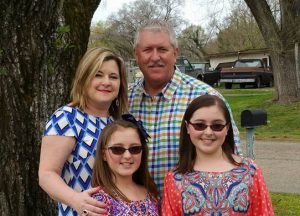 e can't speak highly enough of our experience with Wanda Hall and her expertise in all aspects of Mortgage Lending. We would definitely use her again and would recommend her to anyone. (Randall and Regina Stacey)
I have used WAND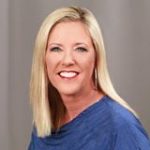 A HALL with my clients/buyers and sellers. First with my buyers, to help them understand the loan process and all the different products and loan types available.  Wanda is very easy for my buyers to reach, always available to answer questions. For my sellers,  I work with  Wanda to do flyers for homes that we list to show different mortgage rates, payment options for buyers that might be interested in that particular home to purchase. I would recommend Wanda if you're looking or ready to purchase a home or to refinance, or if you are a realtor of agent.   (Ella Helton, Realtor and Agent)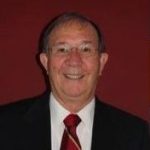 Wanda Hall is a true professional who demonstrates with her actions to assist a prospective buyer to get their financial situation evaluated, corrective measures needed, amount they can afford to invest in a home and the type loan they should apply for as well as what to do or not to do after application made. Thru-out the process she is available and willing to keep everyone informed until closing. (Howard Klepper, Realtor, Century 21)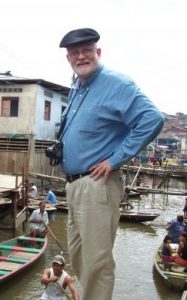 A WANDA HALL STORY:  My sister and I made a promise to our mother, who was crippled with MS, that she would stay in her own home as she grew older—and until she died. When she was no longer able to care for herself, we hired a team of caregivers who were with her 24/7. But, in a few years, we ran out of cash.  What do we do? My mother's only remaining asset was her house. So, having heard about a reverse mortgage through television advertising, we cautiously began to consider securing a reverse mortgage. But we worried. Would it work for us? Would it actually give us the cash we needed to continue to care for our mother in her own home. Or, was it a scam? Then, we found Wanda Hall. My sister and I met with Wanda, and she explained in very clear and understandable terms how a reverse mortgage would work. We felt safe with Wanda. We felt cared for. She arranged a reverse mortgage on our mother's house that gave us another $100,000, and our mother continued to live in her own home until she died in December of 2014. A reverse mortgage was perfect for us.  It met our needs completely. Wanda gave my sister and me the knowledge we needed to understand how the reverse mortgage would work for us and, with our approval, arranged a reverse mortgage on our mother's house. We remain grateful for Wanda and her expertise.  (Jimmy Neil Smith, reverse mortgage client and storyteller)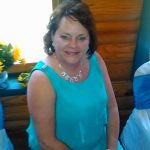 Wanda Hall is one of the most professional Loan Officers that I know. She is very honest and appreciates all of the needs of her clients and will go up and beyond what is needed to have her clients be satisfied. Wanda Hall is a jewel in her professional lending industry. If you give her a try you will not be disappointed in choosing her for your lending needs.  (Tracey Marie Brackman, Office Administrator/Closing Coordinator at The Real Estate Company of East TN)
Wanda was a great communicator throughout the entire loa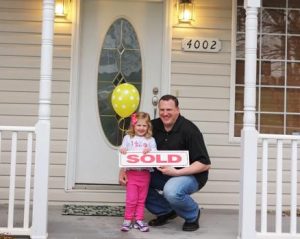 n process. She was always available to answer questions and made sure that all my information was in order. I would recommend that you give her a call. (Bradley Batt)
My husband and I were referred to Wanda by our realtor last summer. She recommended her because of her relationship with previous clients and her commitment to them. Our realtor highlighted how communicative Wanda was and that she was always available to help clients, even on nights and weekends. With both us of working full time this was really important to us, so that we could connect with her and get updates.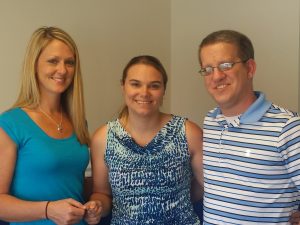 Hearing how highly others who were working in the industry thought of Wanda helped us have confidence in her ability to help us. Choosing Wanda to help us was the best decision we could have made. She was amazing from the first time we spoke. She took time to make sure we were happy and understood every step in the process. Wanda stayed in constant communication with our realtor as well, which meant less time I had to take off to make these phone calls to keep everyone on the same page. She had tremendous patience with us as we were first time home buyers and would often text early in the morning, late at night or on the weekend. We always received a response and had our questions answered. It is a pleasure to work with someone so knowledgeable and that truly enjoys their job. We highly recommend anyone to use Wanda, you will not be disappointed—she is amazing.   (The Stamper Family, homeowners)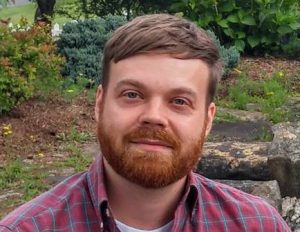 Wanda was great to work with! Everything went well, and my client was thrilled. She stayed in touch, and updated us frequently.  (Daniel Shew, Realtor)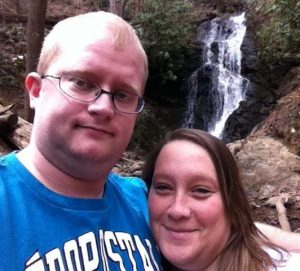 Words can't express the gratitude for Wanda Hall. We knew early in our marriage that we were going to purchase instead of wasting money for rent. Wanda Hall was there every step in the process. Wanda knowledge of mortgages can't be beat. No matter what time of the day it was Wanda was there to answer phone calls and emails. We look forward to working with her in the future. (Cody and Shasha Williams, homeowners)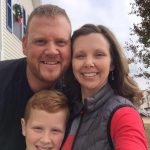 My family and I moved from North Carolina to Tennessee. We had to short sale our house to get out of it quickly.  A year after moving to Tennessee we decided we wanted to try and buy a house.  We weren't sure if this would be possible with the short sale on our credit history.  As we began looking for houses, Wanda Hall with PRMI was recommended to us by our realtor.   Wanda looked at every option available for our situation and fought hard to get our loan pushed through.  Our loan was the first of its kind and without her and her hard work we would not be in our home today.  We would highly recommend Wanda Hall to anyone who is looking to buy a home!  (Bert and Heather Gore, homeowners)
"My clients we're moving from Alask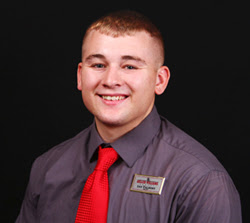 a to Bristol TN. After running into some financing issues we were at a complete loss until we found Wanda. She was able to take a dead deal and bring it back to life. If it wasn't for her hard work and will to find a way my clients would have lost TONS of money, got stuck without a home to live in, and I wouldn't have been able to close a deal. She's an expert in a competitive industry. You want to ensure you end up with a true pro when dealing with this kind of stuff because you can't afford anything less." (Ian Talbert, Realtor at KellerWilliams)
I would like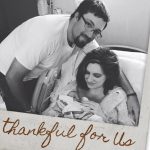 to share with you on how I, along with my family met and became good friends with Wanda Hall. My daughter, Katie, obtained her information from a close friend in regards to how to start the process of a home loan as she was getting married October 2015 and they were looking to buy a home. Once Wanda let her know what she may be looking at as far as needed paperwork and the possibility of a co-signer on her loan due to her young age and becoming established in the "financial" world. The process began with collection and information to become "pre-qualified"Wanda was so adamant on helping Katie and seeing what her goals were in regards to financing and the ability to afford the home she wanted. We finally found the home Katie and Matt loved and wanted to have. Once the offer was accepted then the process of the loan started. At times we thought we would pull our hair out, but Wanda kept everything in perspective for Katie and told her just to "breathe" and everything would be okay. Katie and Matt finally closed on their home a few weeks before their wedding was to take place and everything did work out as Wanda had said. Wanda was one of the best loan officers I have ever dealt with…it was just not a name and loan paper process…she became a friend in whom she and I had several personal conversations in regards to our life's battles and hardship watching both our moms go through the same disease-Alzheimer's. (Melissa Mullins for daughter, Katie Salyer, both homeowners)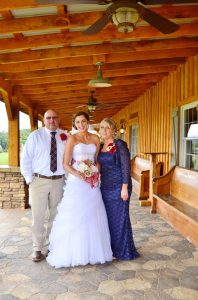 This year (2016)…we decided to purchase my mother-in-law's home due the financial hardship it was becoming for her. Again, I contacted Wanda with many questions in regards to the process and she was like we will get this done. There were some obstacles to overcome but with any loan process there is always something that underwriting wants more and more of but Wanda stuck right there with us as did her staff at the office. We finally closed on the home in September at a terrific place-"Blackbird Bakery"…ending in a delicious taste while signing our papers with a great person and friend—Wanda Hall. I truly appreciate Wanda…she is not just a loan officer willing to stay late or meet you at odd hours…she is a person whom you can put your trust in and establish a lifelong friendship. I would definitely recommend her highly for anyone's needs or just questions they may have in any home loan processing. Thank you Wanda for all you have done for my family and advice you have given not just on business but on life's issues. The Mullins' and Salyers' love you Wanda Hall!  (David and Melissa Mullins, homeowners)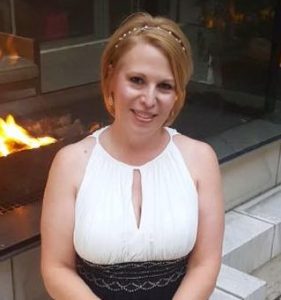 Wanda is a professional that's takes a personal interest in her clients. When newly married friends of mine needed guidance purchasing their first home, Wanda stepped in to answer their questions, calm their fears, and educate them about the process. She helped them secure financing and achieve their dream of home ownership. I wish I was buying or refinancing a home so I could work with Wanda!  (Bobby Mangus Carraway,)
We loved working with Wanda on buying our home. She was always willing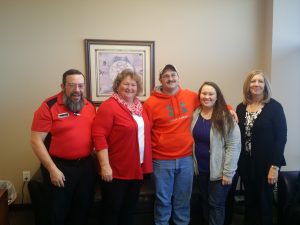 to answer any questions, even when she was out of her office. Thanks to her hard work, dedication, and help we were able to purchase our home just in time to start raising a family. Another thing we loved so much about working with her was once the process had ended, the friendship did not, and we will forever have a friend in her. I could not recommend anyone better.  (Nick and Heather McGowan, homeowners)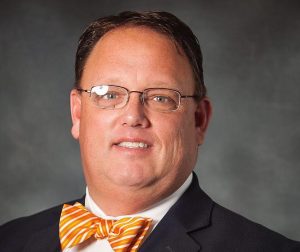 Wanda is great at doing your mortgage. She is very professional and will close your loan in a very timely manner. (Greg Hauk, Agent atMcInturff, Milligan & Brooks Insurance)