Helping people realize their dream of home ownership or using the equity in their homes to
better their lives is my business and my passion.
As the Senior Loan Officer at Fairway Independent Mortgage located in Kingsport, Tennessee, home loans are my business.  I have 17 years of experience in the mortgage industry, and I still love what I do and the people I meet. 
I provide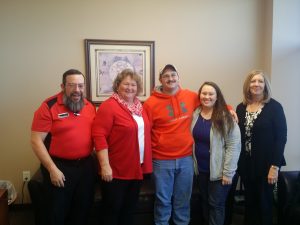 personal, caring customer service that sets me apart from others in the industry. I get to know my clients. I help them prepare the mortgage application and work closely with realtors and mortgage underwriters to get loan approval and close the deal. I meet my clients where and when they need me, face to face, and they know they can depend on me.
I've lived in Kingsport most of my life and am licensed in both Tennessee and Virginia. I also serve on the Board of the Tri Cities Mortgage Bankers Association. Continuing education in this business is important, and I regularly hold and attend seminars on reverse mortgages and other loan programs. 
Contact me today to learn how I can help you with your mortgage needs..  
I look forward to working with you!

ABOUT FAIRWAY INDEPENDENT MORTGAGE CORP
Why Fairway?
At Fairway Independent Mortgage Corporation, customer service is a way of life. We are dedicated to finding great rates and loan options for our customers while offering some of the fastest turn times in the industry. Our goal is to act as a trusted advisor, providing highly personalized service and helping you through every step of the loan process – from application to closing and beyond. It's all designed to exceed expectations, provide satisfaction and earn trust.
Since opening our doors more than 20 years ago, our team has helped thousands of Americans achieve their dream of homeownership. Ranked as one of the top 10 mortgage companies in America by Mortgage Executive Magazine, we have funded more than $50 billion in loans since the company started and more than $17.5 billion in 2016 alone.
Our Core Values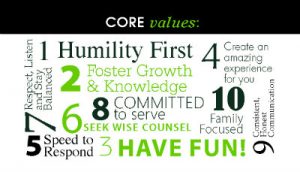 We Strongly believe the way we do things is just as important as what we do. Every team member is guided by our Core Values which define how we work, how we interact with each other, and guide us in determining how we best serve our customers, team members and local communities. We Strive to make our team members and customers feel apart of the Fairway family while providing exceptional customer service, speed and support by being kind, humble and giving 100% every day - it's WHAT we do and it's WHO we are.